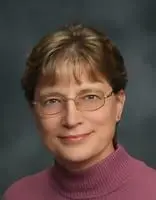 I received my Masters degree in Community & Mental Health Counseling from Ohio University.

I am a Licensed Professional Clinical Counselor (LPCC) and a Licensed Independent Chemical Dependency Counselor (LICDC).

Having worked in several community mental health and drug & alcohol treatment facilities as a therapist and in management/supervisory positions, I gained experience diagnosing and treating issues such as depression and grief, anxiety and phobias, substance abuse and chemical dependency, childhood abuse, and post-traumatic stress. My treatment experience also extends to cover such issues as OCD, adult ADD/ADHD, and anger management.

In addition to these traditional therapeutic methods, I also draw on my training in alternative therapies such as EMDR (Eye Movement Desensitization & Reprocessing) and Ericksonian Hypnosis to bring a wealth of experience to each counseling session.
I use hypnosis to successfully guide clients seeking to break unwanted habits (smoking, overeating, etc), as well as helping those wanting to develop healthy new habits (relaxation/stress reduction, exercise, etc). I have even used hypnosis to help my clients with sleep issues such as snoring and insomnia.
As an EMDRIA-Certified therapist, I have extensive training and I am well qualified in the field of EMDR. I use my significant EMDR expertise to help clients resolve long-standing issues or traumas as well as more recent negative life events.
These (and other) alternative therapies are also very effective for those who are not experiencing problems per se, but who wish to improve their life by enhancing their athletic performance, their musical proficiency, creativity, job performance, etc.

With a therapy style that blends caring and respect with action-oriented encouragement, I motivate my clients to attain personal and professional goals and experience a greater sense of well-being.

---
Education:
Ohio University, MA

Additional Training:
Level I and Level II trained in EMDR
Trained in Ericksonian Hypnosis
License & Certifications:
Licensed Professional Clinical Counselor (LPCC)
Licensed Independent Chemical Dependency Counselor (LICDC)
Certified EMDR Therapist
Professional Activities and Memberships:
ACA - American Counselor Association
EMDRIA - Eye Movement Desensitization & Reprocessing International Association
AMHCA - American Mental Health Counselors Association